EMG joins the MultiSpeak® Initiative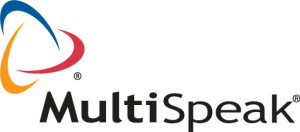 El Sewedy EMG is delighted to announce our membership in the MultiSpeak® community as part of our strategic approach and ongoing initiative to avoid vendor lock-in and enable seamless interoperability and integration throughout our Electricity, Water and Gas Smart Metering Solutions leveraging on internationally recognized open standards & protocols.
MultiSpeak® as our interoperability standard of choice; plays a critical role in enabling our suite of Smart Grid applications to communicate and exchange data with any world class applications that adhere to the MultiSpeak specification as well as helps facilitate and simplify our collaboration with Utilities and other leading vendors on mid/large scale projects across the globe without the challenges associated with costly, time-consuming and complex integration processes offering immense value and reliability to our world class smart metering ecosystem.
El Sewedy EMG looks forward to actively contribute in the efforts that will define the future of the widely adopted MultiSpeak® standard and help Utilities in achieving their goals, accelerating deployment of smart grid technologies and increasing the return on their smart grid investments.
Original Article Link: http://www.multispeak.org/el-sewedy-emg-joins-the-multispeak-initiative/